Welcome to the Matched Series Wiki
We are currently editing 69 articles and you can help!

Matched is a young adult novel written by Ally Condie that takes place in a dystopian future.
In the Society, Officials decide. Who you love. Where you work. When you die.
Cassia has always trusted their choices. It's hardly any price to pay for a long life, the perfect job, the ideal mate. So when her best friend appears on the Matching screen, Cassia knows with complete certainty that he is the one… until she sees another face flash for an instant before the screen fades to black. Now Cassia is faced with impossible choices: between Xander and Ky, between the only life she's known and a path no one else has ever dared follow — between perfection and passion.


The Green pill is a medication featured in the series. Once taken, it calms an individual immediately, if he or she has anxiety. You can only take one once a day. The green pill has been mentioned several times, especially in Matched. Cassia Reyes is holding a promise to her Grandfather not to take the green pill ever, to prove that she is strong. Read More...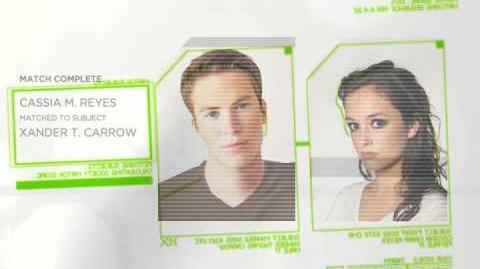 Community content is available under
CC-BY-SA
unless otherwise noted.